Healthcare Terms Are Like Dungeons & Dragon Attributes
People throw terms like "Single Payer!" and "Universal Healthcare!" around a lot, often without understanding what the terms mean. I'm an old fart, so perhaps my D&D reference is going over everyone's head, but in that game every character had to roll the dice for different attributes like Strength, Wisdom, Dexterity, and Charisma (which I always thought meant how hot the character was, which might explain why I never got a date until I was out of college). In healthcare, the terms are a little different: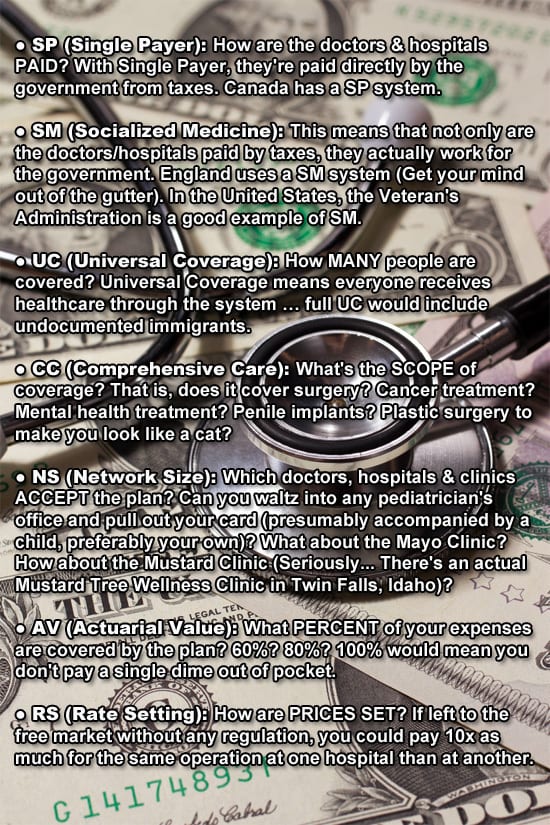 sndr/iStock
Not kidding about the cat plastic surgery thing.